YOUR BEST ADVENTURE IN BOVEC
​RAFTING
CANYONING
KAYAKING​
Don't take our word for it. Whether it is rafting on the Soča or canyoning in Bovec canyons, our happy customers will be glad to share their opinion. Read their reviews from TripAdvisor.
Chris
Rafting trip
We were so fortunate to experience rafting down the Soca River in the last week of the season with almost the entire river to our family. Our guide was terrific with us and our teenage boys and made sure we got a few more adrenaline rushes beyond the rafting with some stops along the river to do some rock jumps and swimming. Loved the experience and recommend these guys, excellent all around.
Martijn
Awesome canyoning and rafting trip
We went on a rafting and canyoning trip with these guys. They are really proffesional and have verry good equipment. This was our first experience with rafting as well as canyoning and this first experiencie could not be better. Thank you guys 🙂
Sophie
Unforgettable experience!
My friend and I weren't sure whether to do one or two activities due to our traveling budget, and couldn't be more glad that we went for both white water rafting and the basic canyoning level! A couple of days of learning new skills, with helpful guides and beautiful scenes all around. We also made use of the accommodation that they offer, and Alan and his colleagues went out of their way to be super helpful from beginning to end. So thankful! Happy memories to cherish 🙂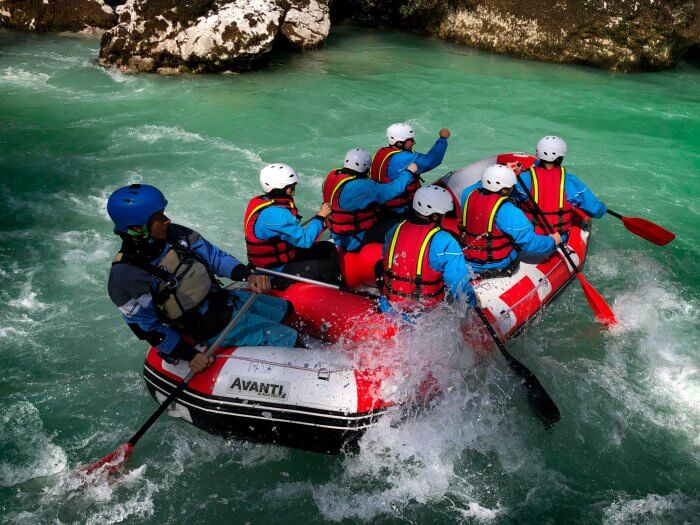 When guiding our Soča rafting and canyoning trips we always consider the nature first and try to minimize the impact we have on the environment. Such outdoor activities don't have a big impact on the environment, as long as they are done correctly, which means small groups per trip and constantly educating our guests about the surrounding area and wildlife.
RAFTING GUIDE, CO-FOUNDER
We care greatly about the safety of our guests. All our guides have passed the required training and exams in order to become whitewater rafting or canyoning guides. Our equipment is checked after each trip and replaced when needed. Only this way we can ensure the highest safety standards and make sure our guests can feel comfortable and have the most fun possible.
Canyoning Guide, Co-founder