Experience whitewater rafting on one of the most beautiful rivers in Europe. Go canyoning and feel your heart racing while you slide into crystal clear pools.
The choice is yours!
Don't take our word for it. Whether it is rafting on the Soča or canyoning in Bovec canyons, our happy customers will be glad to share their opinion. Read their reviews from TripAdvisor.

Google

TripAdvisor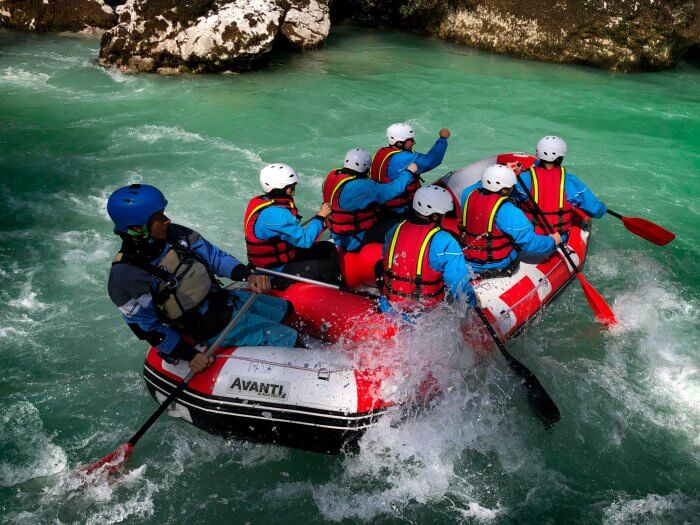 When guiding our Soča rafting and canyoning trips we always consider the nature first and try to minimize the impact we have on the environment. Such outdoor activities don't have a big impact on the environment, as long as they are done correctly, which means small groups per trip and constantly educating our guests about the surrounding area and wildlife.
RAFTING GUIDE, CO-FOUNDER
We care greatly about the safety of our guests. All our guides have passed the required training and exams in order to become whitewater rafting or canyoning guides. Our equipment is checked after each trip and replaced when needed. Only this way we can ensure the highest safety standards and make sure our guests can feel comfortable and have the most fun possible.
Canyoning Guide, Co-founder