As our name suggests, our company is all about nature. We are located in Bovec, Slovenia in the heart of the Soča valley, which is one of the most beautiful alpine valleys in Europe.
OUR VISION AND CORE VALUES
Through our outdoor activities we want to help our guests discover the stunning nature from a different perspective. One of our main priorities is to raise awareness about pollution and stress the importance of preserving the Soča river and the planet for future generations.
When guiding our outdoor adventure such as rafting and canyoning, we always consider the nature first and try to minimize the impact we have on the environment. Such outdoor activities don't have a big impact on the environment, as long as they are done correctly, which means small groups per trip and constantly educating our guests about the surrounding area and wildlife.
CERTIFIED AND EXPERIENCED GUIDES
Our guides are members of the Canyoning Association of Slovenia and the Rafting Association of Slovenia. Mandatory trainings that they have to go through each year, ensure the highest safety standards on our trips. All our guides have passed the following safety certificates: First Aid, Whitewater rescue, Canyoning Guide, Rafting Guide.
We believe the equipment that the guests receive reflects the whole agency. That's why we pay special attention to this. Not only it is important to ensure safety, but we also want our guests to feel comfortable when they put on our equipment, which has to be always clean and flawless. In addition, the equipment is checked daily and replaced when needed.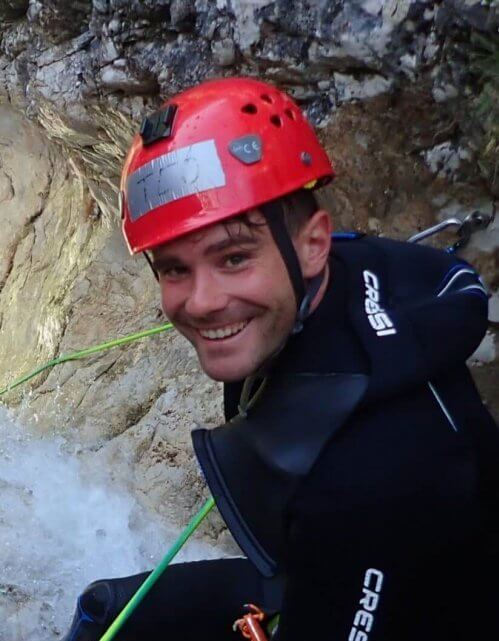 Teo
Rafting & Canyoning Guide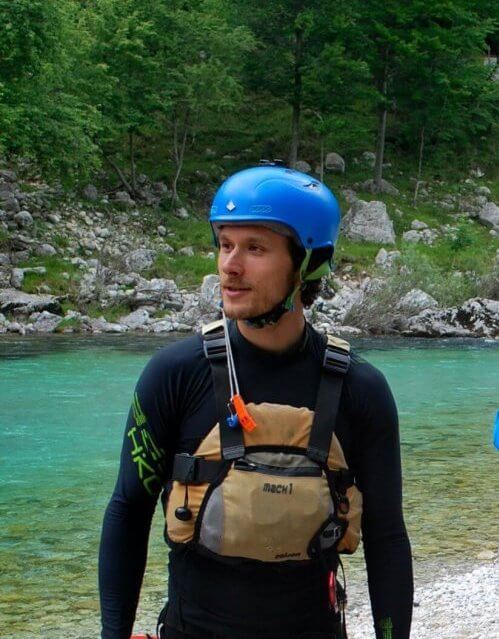 Alan
Rafting & Canyoning Guide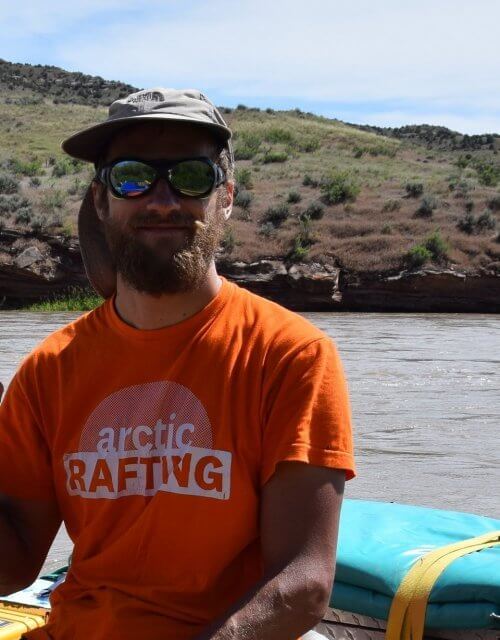 Miha
Rafting & Canyoning Guide
Sophie
Unforgettable experience!
My friend and I weren't sure whether to do one or two activities due to our traveling budget, and couldn't be more glad that we went for both white water rafting and the basic canyoning level! A couple of days of learning new skills, with helpful guides and beautiful scenes all around. Alan and his colleagues went out of their way to be super helpful from beginning to end. So thankful! Happy memories to cherish 🙂
Martijn
Awesome canyoning and rafting trip
We went on a rafting and canyoning trip with these guys. They are really proffesional and have verry good equipment. This was our first experience with rafting as well as canyoning and this first experiencie could not be better. Thank you guys 🙂